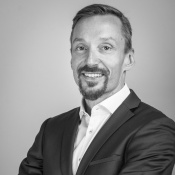 Sovička Pavel
| CEO PANATTONI CZECH REPUBLIC & SLOVAKIA
more than 19 years of experience in industry, CZ, SVK, HU
participation in transaction of 1,500,000 m2 leased / transferred areas
over 3,000,000 m2 of acquisitions / settlements
the major developing projects

Prague Airport I and II with total area of 310,000 m2 (Amazon 120k)
Panattoni Park D5 / Stříbro with total area of 192,000 m2
Panattoni Park Cheb with total area of 100,000 m2 (Tchibo 75k)

CEO at Panattoni Europe for the Czech Republic and Slovakia
A company engaged in the preparations and implementations of logistics and industrial projects and development in both countries.
Managing a separate sales unit for 9 years, with forming a local business and overcoming obstacles in the complicated market.
Ten years of previous experience in the team of industrial specialists at Cushman&Wakefield.